Information and useful contacts
Indice:
Restaurants
Taxi service
Outlet
Things to see
Transports
Cinemas
Cabaret
Hospitals
Neighbouring Towns
City of Milan
Province
Theatres
Sport events
---
RESTAURANTS IN THE NEARBY
---
RISTORANTE BEL SIT
VIA FIRENZE, 10 LEGNANO 0331/592300
CLOSING DAY: SATURDAY NOON
OSTERIA ROSSINI
VIA GIULINI, 3 LEGNANO 0331/548826
CLOSING DAY: MONDAY
HOSTARIA RID E PACIA'
VIA SAN T'AMBROGIO, 12 LEGNANO 0331/541978
CLOSING DAY: TUESDAY
RISTORANTE PIZZERA AL BORGO ANTICO
VIA PONZELLA, 38 LEGNANO 0331/459458
CLOSING DAY: TUESDAY
RISTORANTE PIZZERIA L'ALTRA BOTTE
VIA MAURO VENEGONI, 84 LEGNANO 0331/592217
CLOSING DAY: MONDAY
RISTORANTE PIZZERIA LA CONCHIGLIA
VIA CESARE BATTISTI, 52 LEGNANO 0331/440200
CLOSING DAY: TUESDAY
RISTORANTE PIZZERIA L'ANTICO TEATRO
CORSO ITALIA, 15 LEGNANO 0331/540436
CLOSING DAY: SATURDAY NOON
RISTORANTE PIZZERIA LA VECCHIA LEGNANO
VIA XXV APRILE, 18 LEGNANO 0331/545322
CLOSING DAY: TUESDAY
RISTORANTE PIZZERIA DALLA PADELLA ALLA BRACE
VIA PER SAN GIORGIO, 22 LEGNANO 335/260366
CLOSING DAY: MONDAY
TRATTORIA BAFFO
VIA MILANO, 92 LEGNANO 0331/598335
CLOSING DAY: SUNDAY
RISTORANTE MILANO DA FRANCHINO
VIA MILANO, 82 LEGNANO
RISTORANTE MUU
VIA PALESTRO 23 LEGNANO 0331/598723
RISTORANTE PIZZERIA ROSMARINO
VIALE CADORNA, 31 LEGNANO 0331/540279
CLOSING DAY: MONDAY EVENING
TRATTORIA DA JOLE
VIA PONZELLA, 33 LEGNANO 0331/592075
CLOSING DAY: SUNDAY
TRATTORIA SANTUARIO
CORSO MAGENTA, 157 LEGNANO 0331/1554385
CLOSING DAY: SUNDAY
CIBUS
VIA BELLINGERA, 5 LEGNANO 348 318 2508
CLOSING DAY: MONDAY
EVENING OPEN ONLY and SUNDAY ON LUNCH
KOINE'
VIA FILIPPO CORRIDONI, 2 LEGNANO 0331/599384
CLOSING DAY: TUESDAY
RISTORANTE PIZZERIA IL PALIO
VIA BARBARA MELZI, 96 LEGNANO 0331/547340
CLOSING DAY: WEDNESDAY
PIZZERIA MONTEGRIGNA-TRIC TRAC
VIA GRIGNA, 12 LEGNANO 0331/546173
CLOSING DAY: SUNDAY and MONDAY
MA RISTORANTE
CORSO MAGENTA, 128
LEGNANO 0331/598034
TAXI SERVICE
---
Public Place Station
0331.549360
Taxi Frontuto Rocco
335.8197239
Taxi Mazza Fabio
335.6367312
Taxi Olgiati Emanuele
338.9990699
NCCifarelli
333 5676764
Visit the website
Personalized services – Package V.I.P. – Shopping on Commission
OUTLET
---
Outlet Dolce & Gabbana
Via Rossini, 70  Legnano (MI)
Outlet Aspesi Legnano
Via Quasimodo, 35 Legnano (MI)
OUTLET COMPANY S.R.L.S.
Strada Statale Sempione, 45 – 20015 Parabiago (MI)
CALZATURIFICIO F.LLI ROSSETTI S.P.A.
Via Cantu' Cesare, 24 – 20015 Parabiago (MI)
LUCIANO PADOVAN S.R.L.  
Viale Marconi Guglielmo, 47 – 20015 Parabiago (MI)
CALZATURIFICIO VITTORIO VALSECCHI & C. SAS    
Viale Marconi Guglielmo, 47 – 20015 Parabiago (MI)
OUTLET TIMBERLAND
Via Piave, 31 – 20016 Pero (MI)
THINGS TO SEE
---
www.visitaremilano.altervista.org
TRANSPORTS
---
OMIO a portal that allows you to compare trains, planes and buses available to reach a specific destination and thus find the best solution.
Car Rental Sixt
Book with Sixt a car hire between 4 and 7 days and get 20,00 € immediate discount.
CINEMAS
---
The Space cinema – 11 cinemas within 800 mts.
CABARET
---
HOSPITALS
---
Humanitas Mater Domini
Visit the website
Hospital "Ospedale Civile di Legnano"
Visit the website
Hospital MultiMedica Castellanza
Visit the website
NEIGHBOURING TOWNS
---
CITY OF MILAN
---
PROVINCE
---
THEATRES
---
Cinema Teatro Galleria di Legnano
Visit the website
Teatro Città di Legnano – Talisio Tirinnanzi
Circolone – Legnano
Visit the website
Cinema Teatro Busto Arsizio
Visit the website
TEATRO ALLA SCALA
Visit the website
Linear Ciak TEATRO
Visit the website
SPORT ACTIVITIES
---
Swimming pool of Busto Arsizio
Altro...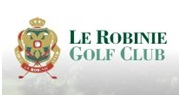 Only 5 km is also the golf club "
Le Robinie Golf Club
",
http://golf.lerobinie.com/
the only Italian course designed by the great Jack Nicklaus.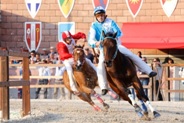 The "
Palio di Legnano
", a reenactment of the Battle of Legnano, is held on the last Sunday of May with historical costumes of the period in which the events of the famous Battle of Legnano (1176). The
www.paliodilegnano.it
site provides all the latest information about the event.

A short drive away are the beauty of
Maggiore Lake
,
Como Lake
.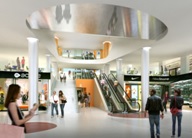 Next to the hotel are located major
Shopping centers, Pizzerias, Restaurants, Discotheques, Night clubs,
and the cinema complex "
Move In
." In addition there are also the signatures known stores:
Dolce & Gabbana, Aspesi, Fratelli Rossetti etc ....