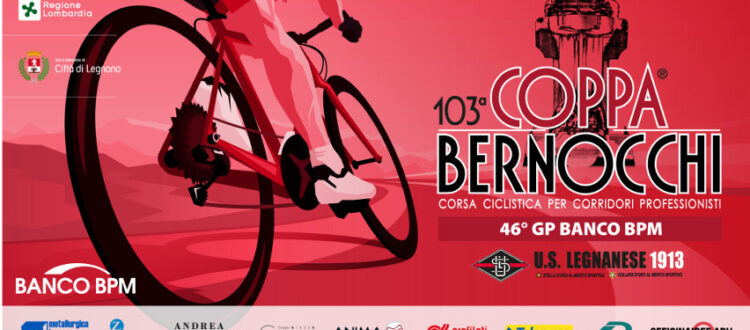 OFFER HOTEL 2C – 103 BERNOCCHI CUP – LEGNANO Monday 3th October 2022 – WE ARE WAITING FOR YOU !!!
Everything is ready for the 103nd edition of the Bernocchi Cup – 46th Banco BPM GP which, for the second time will be disputed in the 1st UCI Pro-Series category. An important edition is those of 2022, which brings a great classic of Lombard cycling back to our territory and celebrates with the record of World Tour teams registered!
Hotel 2C *** has 60 rooms divided into 2 buildings: the Hotel with 36 rooms (3 of which are reserved for disabled people), and the Dependance with 24 rooms with LCD TV,
– Free and unlimited Wi-Fi via Fiber Optics in the room and in the common areas.
– Choose your favorite breakfast in a rich and hearty buffet
– Ample free parking.
– We can arrange for a fee, a shuttle service to and from the Milan Fair
For any information, please contact us at Tel. + 39 0331.440159
– ​​ONLINE BOOKING – CLICK HERE -.
or to the e-mail address: info@hotel2c.it
The historic cycling competition of the Upper Milanese
The Coppa Bernocchi is a famous professional cycling race that is part of the "Lombard Triptych", together with the Ugo Agostoni cup and the Tre Valli Varesine. The US Legnanese also organizes the annual editions of the Randonèe Coppa Bernocchi.